UE Explorer the UnrealScript Decompiler is Released!
April 05, 2012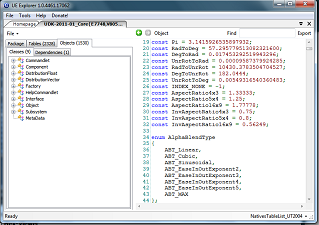 Good news everyone, the moment many of you have been waiting for has finally come!
The high anticipated software UE Explorer has been put out!
UE Explorer is a UnrealScript decompiler for Unreal Engine 1, 2 and 3. Supporting all Epic Games for the PC such as Unreal, UT, UT2004, UT3 and the Unreal Development Kit(UDK).
You may download UE Explorer from here but beware! Use UE Explorer only for learning purposes, UE Explorer is not designed for copying or recompiling other people's work, always ask for permission from the owner!
Obviously I'm interested in your feedback so make sure you check out my forum and leave your suggestions or issues(damnit) on one of our threads, or make your own!
So what will you use UE Explorer for? Please leave a comment below, your opinion on this is very appreciated!